The ULTIMATE resource for being a teenager.
Guidance for teens and adults navigating the 10-year teen heroic journey
You Face 3 Core Challenges
#1  Identity.  Forming a young adult identity – knowing who you are and who you want to become 
#2  Relationships.  Developing new more mature relationships – connected to peers, adults and romantic partners
#3  Competencies.  Building the competencies to be successful as a young adult
What to Expect on Your Journey
What's normal & natural on the journey?
A roadmap for navigating the rollercoaster journey with confidence
What to Do - Managing Your Journey
Six strategies to adapt to become the author of your experience
Strategies that build an increasing sense of power & confidence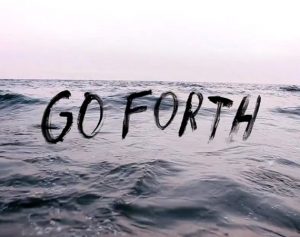 Special Topics
Thriving – Bullying – Suicide – Making a Difference – Gaming -Quotes – Other Resources & More
Go Get the Benefits
#1 Increase your understanding and decrease confusion
#2 Increase your confidence and decrease doubts
#3 Increase your connections and decrease isolation
#4 Increase your excitement and decrease anxiety
#5 Increase your courage and decrease fear
Become the author of your life vs. letting life just happen to you
Go Wherever Your Curiosity Leads You
Just explore whatever sections are of interest
This is a 10-year journey that is complex and mysterious – it's not a race – go at your own pace 
Talk With Others
Talk with others – peers, trusted adults, in groups
Others support you & you support others – that's how it works
Use the Worksheets ("Thought Catchers")
The worksheets are designed so that you can capture your thoughts and save them
Only you can see your worksheets
As a teenager, you are on a 10-year heroic journey – just like in the stories and myths. You have to leave the known world of childhood, discover and master the ways of young adulthood, and deal with all the mysteries in-between ("inbetweenity"). It's a rollercoaster and it naturally requires courage, perseverance and resilience – which build on the journey.
You face three core challenges – forming an identity as a young adult – developing new or more mature relationships with parents, peers and romantic partners – and building a range of young adult competencies. In the process, you learn how to become the author of your life.
This site can help you understand the challenges, know what to expect on your journey and manage your journey with increasing confidence. There is no recipe and everyone's journey is different, but there is a lot of information here to help you find your way.
The key is to be curious. It's not a book online, so just go wherever your interest leads you.
Gordon Barnhart

Here is an Overview - Start Being Curious
Part 4: Special Topics
There are dozens of resources, hundreds of quotes and a bunch of special topics to explore – be curious.
How Do You Play Your Role on the Journey?
The key is to adapt the site to your role.