Forming an Identity
---
The Personal Challenge – Putting the Identity Puzzle Together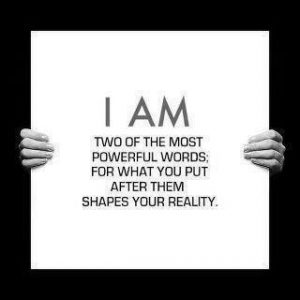 The teen years are where we really start exploring this "who am I?" question.  That identity question doesn't end after the teen years, as it is a lifelong question, but the most intense focus for most people is as a teenager (and early twenties). 
Your "Identity Puzzle"
An identity is made up of a lot of elements.  Some, like your sense of purpose or values are elements that you develop.  Others, like gender or race, are elements that are givens and you have to figure out what they mean for you.  It really is a puzzle with a lot of pieces.
It's Asking the Questions that Matters
A big part of the teen heroic journey is leaving your identity as a child behind and  discovering who you are becoming – your gifts, your values, what matters to you, what you like about yourself and what you want to change or develop.  Who am I in the world?  Who am I in my relationships with family, friends, romantic partners, my community, etc.?  What impact does my race, gender, sexual orientation, friends and affiliations have on my identity?
The best approach is to relax and be curious – pay attention and talk with others.  The answers will come.  Putting your identity puzzle together takes time – it is a journey and sometimes a long one.  Your sense of identity will grow and evolve.
You Have Two Identities
One identity is how you see yourself.  The other identity is how others see you.  Those two identities may be very similar, but how others see you depends heavily on the "others", so the critical identity is how you see yourself.
You Have an Identity in Two Worlds -the Physical and Digital Worlds
In terms of identity, we now live in a physical world and increasingly in a digital world (internet/social media).  Almost everything that follows about forming an identity applies to both worlds, so these basics can be trusted.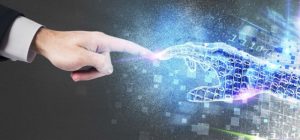 It's best to focus on the physical world and then determine how the digital world applies.  Digital identities are important and becoming more so.  However, identity starts with you and your physical world and extends to the digital.  It may not always feel that way, but that is the healthy way.
In other words, figure yourself out and then project yourself.  The reality is that you will figure yourself out partly online, so it's not a hard boundary.  It just works better to focus on the physical world and carefully manage the digital world.
Many of the issues relating to your digital world will be directly addressed in the section on your personal brand.  However, everything in this section applies to both worlds.
Contents for Identity
It's a Journey – it's about becoming the author of your life
Inner Voices & Outer Voices – Who do You Listen to?
10 Identity Elements that Add to the Core Elements
On the Journey – Exploring and Committing
Knowledge is power. Understanding what to expect on the path of developing an identity as a young woman or young man makes a tremendous difference in the experience – and the outcomes. You will also find interactive worksheets that allow you to capture your thoughts for most of these topics. It takes courage to grow up and become who you really are.

e. e.
cummings