For Teenagers
---
Remember – It's a Ten-Year Journey– it's Not a Race

Be Curious – Follow Your Interests & Look Around the Site
Four Things to Keep in Mind
1. The Heroic Journey is Ennobling
You are literally on a ten-year heroic journey.  You are challenged to let go of your known world of childhood, encounter a great deal of unknown and face a wide range of challenges and tests, and you must discover and master the ways and competencies of young adulthood. 
And you will have to deal with "inbetweenity" for a long time.  You didn't ask for that journey.  You got thrown into it simply by a new stage in human development – adolescence.  You will need to call on your courage and develop resilience and the ability to persevere.
2. You are Becoming the Author of Your Life
At the heart of the heroic journey is the growing ability to be the author of your life – developing the ability to make things happen and taking on the responsibility for doing so.  That's the primary shift from being a child to being a young adult.
"You may not control life's circumstances, but getting to be the author of your life means getting to control what you do with them."  Atul Gawande
3. You Will be Prepared for Your Adult Life
The heroic journey is the fundamental story of growth and change – at any age.  It is particularly challenging in the teen years, but it will also be your story as you go through life and encounter changes of all kinds – from marriage to career changes and from determining how you want your life to look in your twenties to how you want your retirement to look.
4. It's a Rollercoaster – There are Lots of Ups and Downs
There are naturally lots of ups and downs – they are unavoidable – just part of the journey.  Expect them.  Celebrate the ups and don't let the downs diminish or discourage you – they are just part of the journey – for everyone.. 
There will be successes and failures – progress and setbacks

It's an emotional rollercoaster with excitement and anxiety, confidence and doubts, clarity and confusion, feeling connected and feeling unconnected, etc.

You will develop the ability to persevere and increased resilience as you go
"Life doesn't get easier or more forgiving, we get stronger and more resilient."  Steve Maraboli. Life, the Truth and Being Free
Check Out the Three Big Sections
The Three Core Challenges You Face
They all take time.  They will progress at different rates.  There are big sections for each challenge.   
Forming an identity as a young adult.

 

"Who am I?'

 

"Am I worthy?"

 

"Who might I be?"
Developing more mature relationships – with parents, peers and romantic partners.

 

"Where am I connected?"

 

"Who cares about me?" 'What am I bringing to my relationships"
Building a wide range of competencies required of a young adult.

 

"Am I capable of taking care of myself – of being successful?"

 

"What capabilities must I build?"
"There are three things extremely hard: steel, a diamond, and to know one's self."  Benjamin Franklin
What to Expect on the Journey – What's Normal and Natural
The section on what to expect on the journey is where you will find the most information about what's normal and natural, including a bunch of examples.
If want to know about the three different ways you will be tested (letting go, discovery/mastery and "inbetweenity")

If you want to see specific cases in which those three types of test play out

If you are interested in developing your support network

If you want to know about the rollercoaster nature of the journey

If you want to see how you will be tested and grow on five levels:

 

physical. Emotional, intellectual, social and spiritual
What to Do About it – Ways to Manage Your Journey
If you are interested in six strategies to use to manage your journey: 
Facing the challenges directly and being the author

Creating a plan of action

Connecting to the right people

Following the path of mastery

Persevering and "holding the course"
Creating your heroic code
"The greatest danger for most of us is not that our aim is too high and we miss it,
but that it is too low and we reach it."  Michaelangelo
Check Out the Sections on Special Topics
These are sections that address specific issues, identify other resources or provide hundreds of quotes.
If you have a friend who is suicidal

If you are feeling suicidal

If you are interested in thriving vs. just surviving on the journey

If you want to thrive or make a difference
If you're interested in gaming

If you are interested in lots of other resources

If you like the wisdom found in quotes from all over the world
"Life shrinks or expands in proportion to one's courage."

Anais
Nin
Use the Worksheets ("thought catchers") Particularly with Others
"Worksheets" is a bad title, but get past that and use them to capture thoughts you have when you are in a particular section.  The worksheets are designed to let you catch your thoughts about topics in most sections when you have them (so they don't get lost – and you can come back to them).  They can also capture thoughts that you can talk with others about.   
You can also determine the actions you want to take

You can save them and come back

Make up your own worksheets to capture your thoughts
Use the Site as a Basis for Talking with Others
Have conversations with peers, parents, teachers, coaches, etc.  This site is designed to support conversations.
Individually, in a group, class or team setting

Compare the thoughts you have captured in different sections on the worksheets

Fill the worksheets out together with a friend (even a parent)

Remember that this journey is the journey of all teenagers.

 

It will play out differently for everyone, but the fundamentals are common.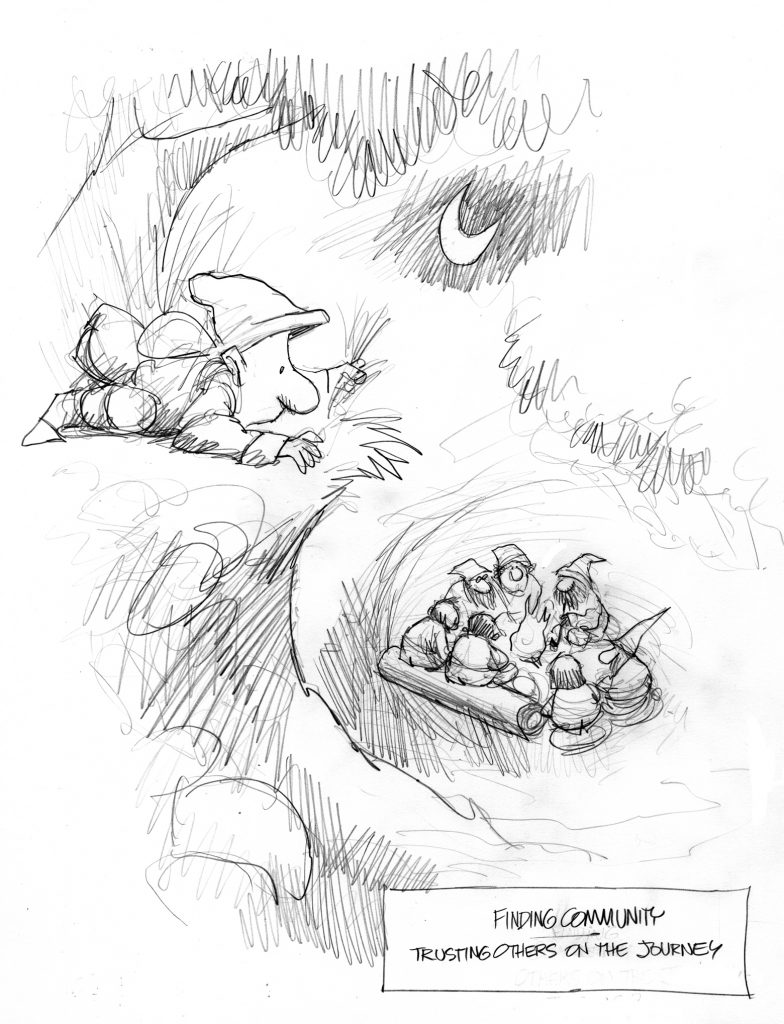 Just Be Curious