Making a Difference
---
Most teenagers want to make a difference.  So do most adults.
The Questions are:
What kind of a difference do you make?
How intentional are you – how thoughtful are you about the difference you make?
How do you prepare yourself to make the difference you want to make?
How do you structure your world to support you in making a difference?
How do you learn from the experience and get better and better at making a difference?
You cannot get through a single day without having an impact on the world around you. 
What you do makes a difference and you have to decide what kind of difference you want to make.
Jane Goodall
Big Difference or Little Differences?
This is a critical question.  Do you want to make a difference in a big way or in small ways – or both?  What the world really needs is a lot of people making small differences frequently.
Little differences that add up make a surprising difference.
Do the little things well
Start small and expand
Make some little things habits – like picking up litter, asking if there is anything you can help with, saying something to one person each day that will enhance their life a bit.
Get the support necessary for sustained health and impact
If you want to make a big difference, that will take more searching, more discovery of what you value and opportunities to act, more building of your capabilities – and more connections for collaboration and support.  It's possible – you just have to commit more and work harder.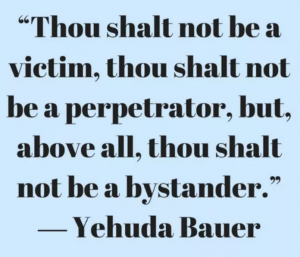 Own it
"I want to make a difference."  That is a powerful statement.  Make it part of your vision and your heroic code – and your plan for managing your journey.  If you put it out there and own it, you never know what it will draw to you – opportunities, people, resources, etc.  It also draws on your best in a very natural way and gets you in a giving posture in the world.
Owning the desire to make a difference (part of "who I am") is important for small or big differences.  The bigger the differences you want to make, however, the more important it is to "own it."
If you were to ask me what I want to do – I don't want to be a celebrity,
I want to make a difference.
Lady Gaga
Believe in Yourself
You have something to offer.  You want to make a difference.  It matters.  You will need to take the risk to care and to believe in yourself and to act.  As with other parts of the journey, you will sometimes be very successful and sometimes you will have setbacks or failures.  The key is always to celebrate the little wins, learn from the setbacks and failures – and keep going.
I am only one, but I am one. I cannot do everything, but I can do something. And I will not let
what I cannot do interfere with what I can do."
Edward Everett Hale
Look for Opportunities
If you are alert, they will pop up.  Scan what others have done by checking the Resources listed below, searching the internet, etc.  You can also join organizations that support making a difference (The Hero Roundtable, local service organizations, DoSomething.org, etc.).
Just look around to see what's needed.  You may be surprised at how many opportunities there are and how many ways you can make a difference.  The hard part may not be finding the opportunities to make a difference, but making choices about which ones to pursue.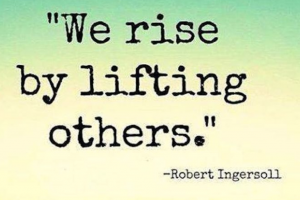 Act
Just begin – with intention.
Talk with others
Be curious
Volunteer
Work with others
Experiment and learn
Start Close to Home
It doesn't usually matter where you start.  Just start.
Family
Extended family
Neighborhood
School
Clubs/teams
Organizations
Larger communities (up to global)
We must not, in trying to think about how we can make a big difference, ignore the small daily differences
we can make which, over time, add up to big differences that we often cannot foresee.
Marion Wright Edelman
Get Strong – Stay Strong
Connect
The ability to connect is key throughout the teen heroic journey and it is key in making a difference.  There are a bunch of things you can do on your own – and it's good to do them.  But there are many more things that you can do by connecting with others – and for the big differences it's critical.
Connect with your abilities, caring, and commitment – acknowledge and take pride in your ability and willingness to make a difference (it's OK to take pride in that).
Connect with others that also want to make a difference (may or may not be in the same area – the same type of difference)
Connect with individuals, group or organizations (in person or online)
Look for role models (and connect with them if possible).
Connect with those that can support you, guide you, challenge you, coach you.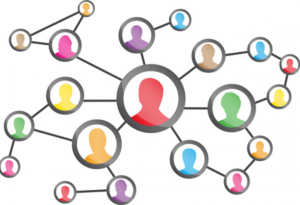 Build Your Competencies
See what competencies you can develop that will help you make a difference.  And pay attention to the capabilities you can build as you make a difference.  Those capabilities can be knowledge, skills or awareness and character.
And – if you prepare to make a difference, you will be ready when the opportunities arise.
The secret of success is to be ready when your opportunity comes.
Benjamin Disraeli
Be Smart – Take Care of Yourself – Get a Good Rhythm
Don't sacrifice too much in making a difference.  You need to get an education and develop as a person, so don't try to do too much too fast.
There will probably be a rhythm to your making a difference.  Sometimes you will make a little difference and sometimes you will make a bigger difference.  Sometimes that will depend on the opportunities before you and sometimes on how much time and energy you have to commit.
Remember – it's a journey – your ability to make a difference will grow with experience.